Lease agreements are a vital cog in the wheel of successfully managing rental properties. They protect both tenant and landlord from undue legal risks, and they ensure that everyone knows what to expect. Unfortunately, however, property managers often see landlords ignore critical details, which can lead them into serious trouble with their tenants or even find themselves on the wrong side of a court case.
A Henry County property management company can help you understand rental law when it comes to a lease agreement. So before you sign off on your next lease agreement, make sure it includes these nine key provisions.
What Is a Lease Agreement?
A rental agreement is a legally enforceable contract between you and your renter, which outlines the tenancy terms. Since a property owner must decide what they expect from a renter, set the rent amount, and outline the rules for a property, every lease agreement should be customized.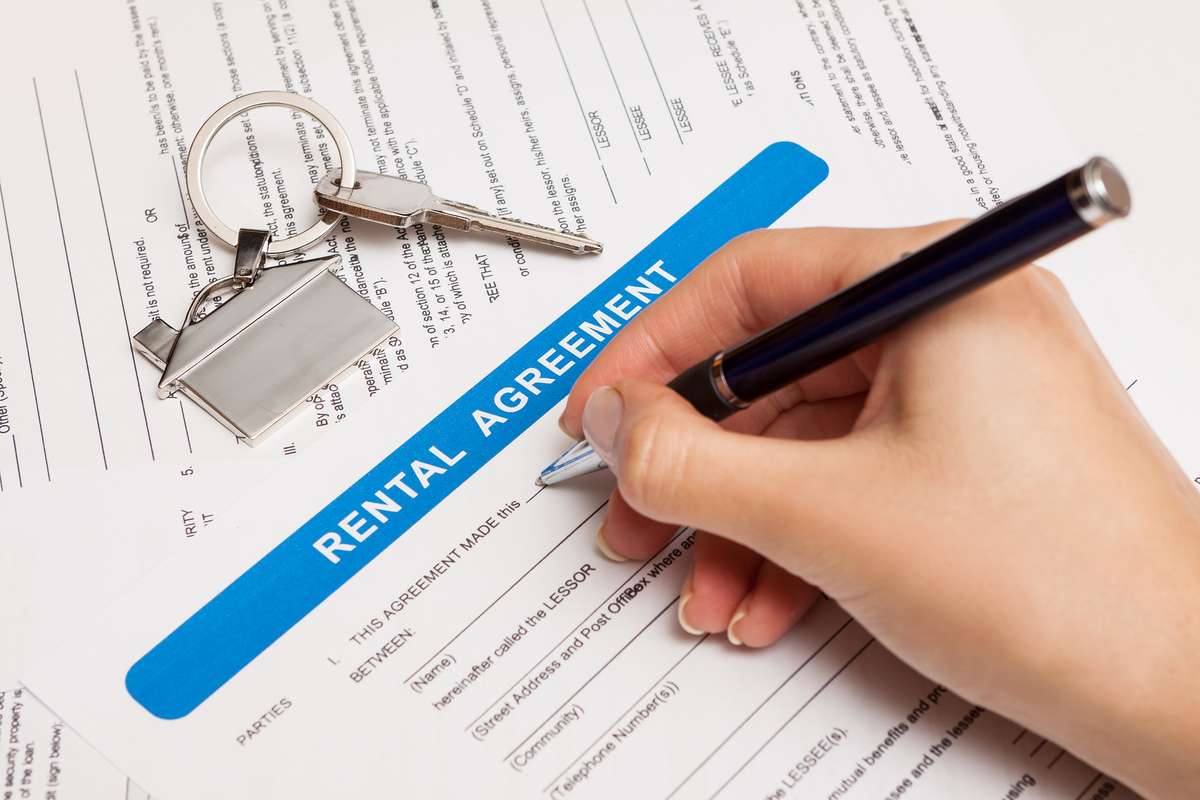 A basic rental agreement should contain ten critical items that we've outlined below to protect investments!
1. The Address of the Rental Property
Property owners should include the complete address of the property. This is also an excellent place to list any extras that come with the property, like storage areas or specific parking spots. Also, note any areas on the property where renters are prohibited from entering.
2. The Length of the Lease and What Happens When It Ends
Real estate investors must detail how long the lease lasts, whether 12 or 24 months or a different term length. Include the amount of notice you and the tenant must give if either of you wants to terminate the agreement.
Many lease agreements convert to month-to-month when they end, so be sure to also include any new rent amounts during the month-to-month period. If you're not sure how to create this section of the lease, enlist the help of a professional Henry County property management company!
3. Rent and Security Deposit Amount
A basic lease agreement should state the monthly rent amount, when it's due, and how the tenant should pay it. If a renter can pay online, let them know how to find the secure online portal. If you would rather accept a check, make sure to include an address where they can send it.
List the amount of any late fees and when the late fees start to accrue. Also, include the security deposit amount. Check with a property manager about what Georgia allows for security deposits.
4. Other Bills and Responsibilities
Whether your renter is responsible for utility bills or these expenses are included in the rent amount, make sure these details are clearly noted in the rental agreement. The lease can also identify how a renter should set up utilities in their name.
5. Include a Pet Clause
Let the tenants know whether you allow pets in the unit or not. Include what types of pets are allowed and how many. Also, note additional pet security deposits or monthly pet fees that apply to owning a pet in the rental unit. This section is also a good place to include details about requesting an emotional support animal.
6. List Every Occupant's Name
All persons who live in the rental, including both spouses or unmarried couples, should sign the lease or rental agreement. Listing all adult occupants as actual tenants helps protect property owners because each resident is held legally accountable for paying the full amount of rent and complying with all lease conditions.
7. Spell Out the Landlord's Access
A comprehensive lease agreement states how the property owner will provide notice before entering the rental unit for repairs, maintenance, or inspections. This section should also define what happens when a resident fails to provide access to the landlord for required repairs, including lease termination. Also, let the tenant know what their maintenance requirements are (like replacing air filters) and that you will be conducting a mid-lease inspection of the property.

8. Rules of the House
Make a list of the tenant's expected behaviors, such as no illegal activities or whether smoking is allowed on the premises. If your renter fails to follow the rules, let them know you can terminate the agreement and begin the eviction process.
9. Don't Forget the Signatures
Before your customized lease agreement becomes legally binding, it must contain your signature and your new renters' signatures. Schedule time to review the document with them and make sure they understand it when signing.
Get Property Management Help Customize Lease Agreements
A solid lease agreement template may be the difference between your success as an investor and losing critical income. Renters must know and follow the rules for your residential property. A solid rental agreement protects your investments when residents break the rules or when problems end up in court.
Working with the best Henry County property management is an excellent way to create airtight leases that protect your rental properties! Renters Warehouse Atlanta is ready to help draw up a lease agreement that meets your needs. Reach out soon to learn more about our property management services!