Updated January 14, 2022
Professional organizer and author Deniece Schofield once said, 'Preventive maintenance: Don't start today by doing yesterday's work.' This sentiment certainly applies to owning a rental property in Atlanta!
There are several basic tasks a property owner should do regularly to avoid having minor maintenance and repair issues turn into major ones. Taking care of the maintenance requests for your rental homes quickly will keep your renters happy and your property in good shape.
Here's what you need to know about rental property maintenance and upkeep from the perspective of a professional Atlanta property management company!
When Should Maintenance Be Done?
In the real estate market, location matters. In rental property management, maintenance is key. If a property has recurring issues that the landlord is not addressing, it can negatively impact the bottom line and lead to tenant complaints or lawsuits. Property managers suggest there are four types of basic maintenance and inspections that should be done regularly to keep your rental property in tip-top shape.
The four types of maintenance are:
Emergency Maintenance

Routine Preventative Maintenance

Seasonal Maintenance

Property Turnover



Let's look at those maintenance types a little closer.

Emergency Maintenance Requests
Landlords need to be prepared for emergency maintenance situations. This includes having a plan in place for when things go wrong. Heaters break down, doors get broken into, and pipes freeze. These issues require immediate attention from the landlord to protect the tenant's warranty of habitability and the property from further damage.
Routine Preventive Maintenance
Preventative maintenance and diagnostic repairs are an essential part of property maintenance for landlords. By setting up maintenance contracts with vendors for major systems such as HVAC, you can ensure these systems are running at peak performance. Additional benefits of routine maintenance are lowering the risk of unexpected breakdowns and keeping your property looking nice.
Some items that should be checked during the preventative maintenance visits:
Kitchen appliances like refrigerators, stoves, and dishwashers.

HVAC unit to make sure it is working effectively and efficiently.

Washer and dryer units. Ensure the connections are solid and there's no backup in the dryer hose that could cause a fire hazard.

Check for mold around showers, tubs, sinks, and the walls in the bathrooms and kitchen.
Routine inspections of your rental property will help you stay on top of any potential issues or current problems. By setting up a regular maintenance schedule, you can ensure these inspections go smoothly. Let your renter know the times you will need to enter the home and inspect it and be sure they are aware of any problems or issues so you can address them as soon as possible.
Seasonal Maintenance
Certain forms of maintenance are also expected, routine components of seasonal shifts. Here in the Atlanta area, we typically don't have to worry about drastic temperature drops (not counting those 'freak' snowstorms from 2014 and 2017), but there are times of extreme heat and the possibility of torrential rain.
No matter what weather your rental property in Atlanta may face, you need to be prepared to address the change in seasons with preventative maintenance and care to keep your renters in a safe, healthy home.
Property Turnover
Landlords face a variety of property maintenance tasks when a tenant moves out, which can result in significant expenses depending on several factors. Some of these tasks include repairing damage caused by the tenant, deep-cleaning the property, and making repairs or replacements to damaged or missing items. Preparing a property for a new tenant can be expensive and time-consuming, but it's essential to ensure the property is ready for them when they move in.
Some of the costs involved with property turnover include but are not limited to:
Property Damage from Tenants

Repairs Related to Wear and Tear

Painting Touch Ups

Carpet Cleaning

Professional Cleaning
Make sure you're prepared for these tasks by budgeting accordingly and allocating enough time to complete them properly - otherwise, you may end up facing costly delays.
What Maintenance Should Be Done?
There are a variety of crucial maintenance and repair tasks that need to be managed to keep your property running at its best. Some may be done monthly, while others can be done once or twice a year. We've included some examples for you that we see pretty routinely in our role as a property management company.
Check for Water Leaks
Leaking water can cause major damage to any physical building, but it can also form harmful mold in your rental property in Atlanta.
A good time to

check for leaks

is directly after it rains or on a humid summer day.

You can check the ceiling, walls, and roof to see any leaks or soft spots.

Check near pipes, water heaters, and boilers for any water.
Keeping your gutters clean is an excellent preventative measure for keeping water from leaking into your rental homes. Catching a leak early will prevent you from needing a costly repair job and prevent your renters' possessions from getting ruined. That said, renter's insurance should be a component of your lease agreement from the start.
Check Smoke and Carbon Monoxide Detectors
Checking the smoke and carbon monoxide detectors is a quick job that can not only save you money but could save a life. If one of those devices fails, it could be hazardous and have significant repercussions.
A typical smoke detector lasts about ten years with regular changing of batteries. A carbon monoxide detector lasts about five years.
Change Filters in Heating or Air Conditioning Units
Clogged heating or AC filters can cause damage to your system while also increasing your utility bills. If you let the filter stay clogged, the unit will have to work harder to push the air through, which could lead to a malfunction and end up costing you a repair or replacement job. A high utility bill could also cause you to lose a good renter. Routinely checking and replacing the filters can save you a lot of trouble.
Water Heater Flush
Water heaters can build up sediment over time, making them run less efficiently and shortening their lifespan. To keep your water heater running as long as possible, it's a good idea to drain the sediment from it once or twice a year. This will remove the build-up and help your water heater to last longer.
Who Should Do the Work?
Some routine inspections can be taken care of by skilled property owners. However, serious maintenance and repair work should be done by a professional.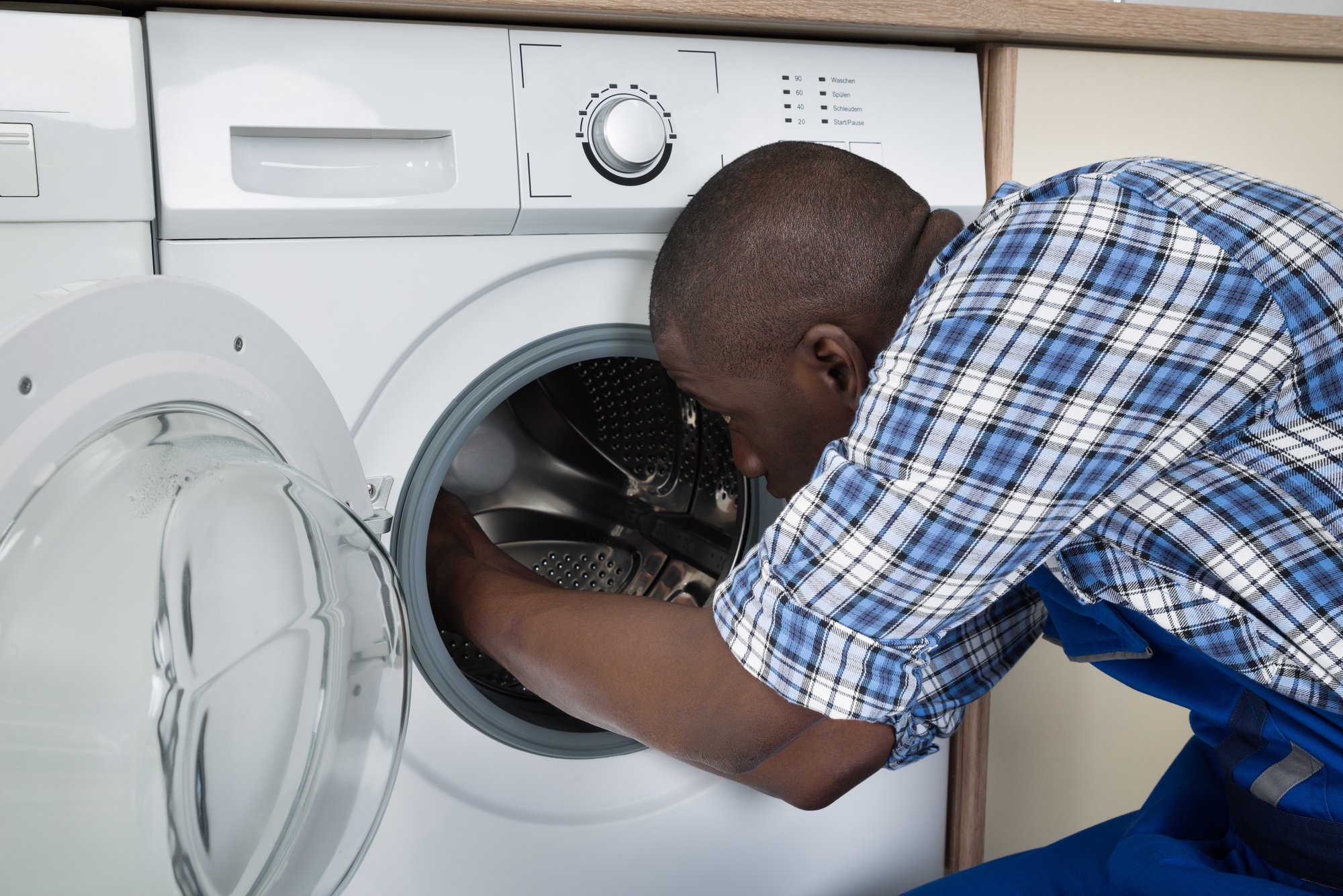 When you work with a property management company like Renters Warehouse, we have vetted and reliable vendors already on hand to manage a maintenance request! If you're not working with a property management services company, having a list of qualified vendors with various job skills can help you be prepared for any needed repairs.
A few things you will want to check out before hiring a professional vendor include:
How accessible they are to handle emergency

maintenance requests

Whether or not they offer 24/7 services

Whether they are located near your property to boost response times

If they communicate and reply quickly to requests

If they have proper licenses and insurance

How experienced are they in their profession

Whether they have previous client reviews.
How to Keep up With Upkeep
Working with an experienced property management company makes it easy to take care of the daily operations of your rental property! At Renters Warehouse, we have access to many reliable vendors that we know can get the job done right—the first time!
No matter your needs as a property owner, we have a team of people ready to assist you in keeping up with all the needed maintenance and repairs for your rental property. Don't start today by doing yesterday's work! Contact us to get started.